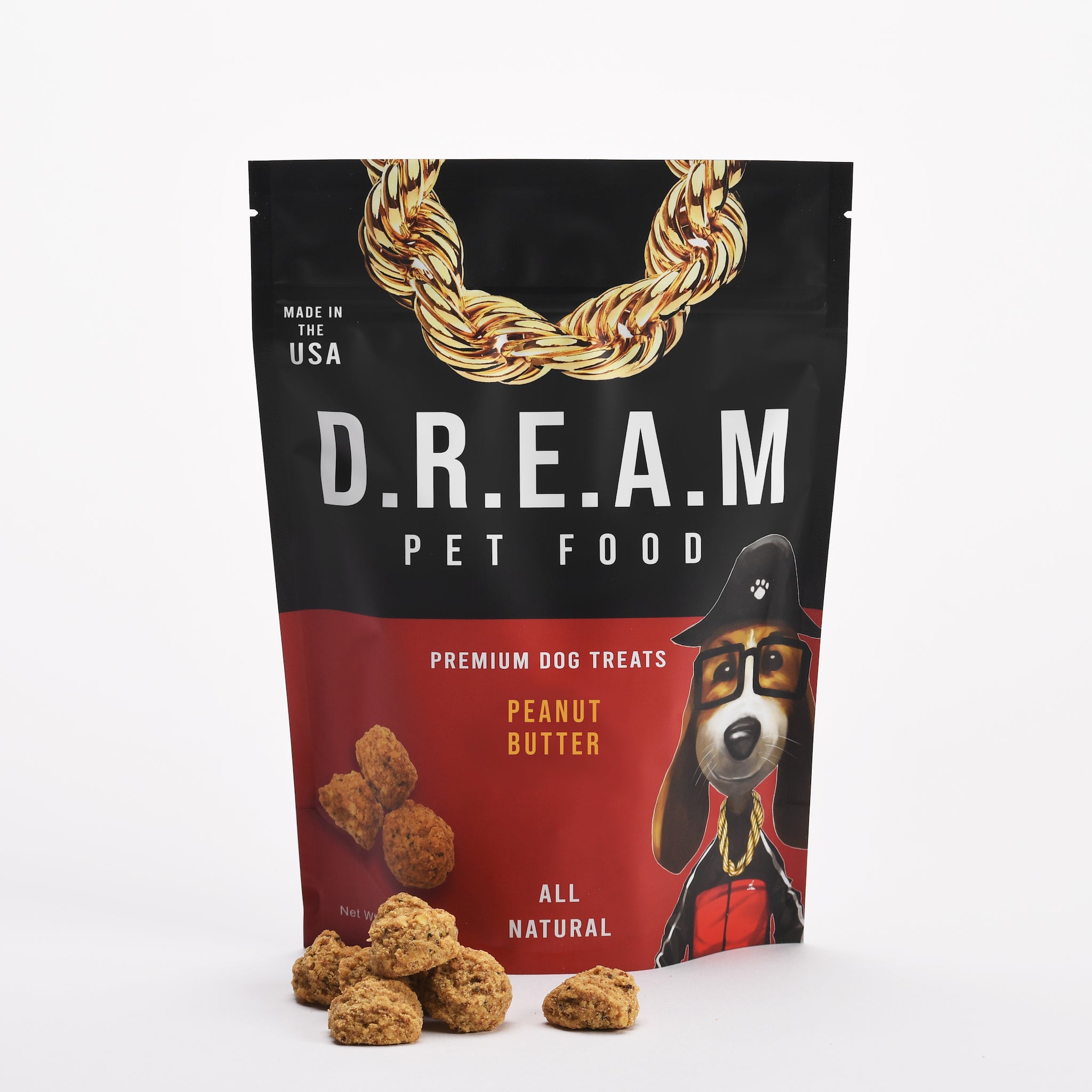 Peanut Butter Dog Treats
$7.00
Who doesn't love peanut butter? The all natural Peanut Butter treats are a great as a reward for training or just because. Just like the rest of our lineup they are made with limited ingredients, including tasty foods like oatmeal, honey and chia seeds. They're human grade, so you and your pet can actually share a snack if you like! Tasty and healthy.
ALL NATURAL & HEALTHY:
D.R.E.A.M pet treats are made with limited ingredients. No artificial flavors, preservatives, or dyes. They are perfect for all breeds and ages. For smaller pups, we suggest breaking them into smaller bite size pieces.

TRAINING MADE DELICIOUS:
Training your dog is made far easier with D.R.E.A.M dog treats. From crate training to the park, our treats are ideal for training and teaching young and old dogs new tricks.

PERFECT TREATS:
We make treats that are made for giving your dog a healthy snack that won't spoil their appetite or make a mess.
D.R.E.A.M pet treats are 100% ALL-Natural treats for your pet. We go the extra mile to bring you products with simple ingredients, and we're proud to say that our treats are made fresh in the USA.
Ingredients: Barley flour, palm oil, honey, rolled oats, peanut butter, oat flour, coconut oil, flax, peanut flour.
Product Reviews
"They went crazy for your treats"
@judibean
"Aeeey Bruh, she loves them!"
@smokesume
"The treats were amazing"
@mrheynowandej